Description
All-in-one Powder Shaking Machine
1.Powder Shaking
1.1 Accurate alignment of printed patterns.
1.2 Sprinkle hot melt adhesive powder evenly.
1.3 Shake powder quickly.
2.Drying
2.1 Cold wind drying system.
2.2 The pattern dries quickly.
2.3 Protect materials and bright colors.
3.Automatic Wilding

3.1 Assemble synchronous winding device.
3.2 Automatic winding after drying.
Advantage:
1.suitable for all kinds of fabric, such as Nylon, chemical fiber, cotton, leather, swimsuit,diving suit,PVC, EVA, etc,Suitable for all colors: light color and dark color.
2.Easy to use Pattern layout - print out - powder drying -hot stamping finished product
3.One time molding, no engraving, no tearing, labor saving.
4. Suitable for digital printing and other industries.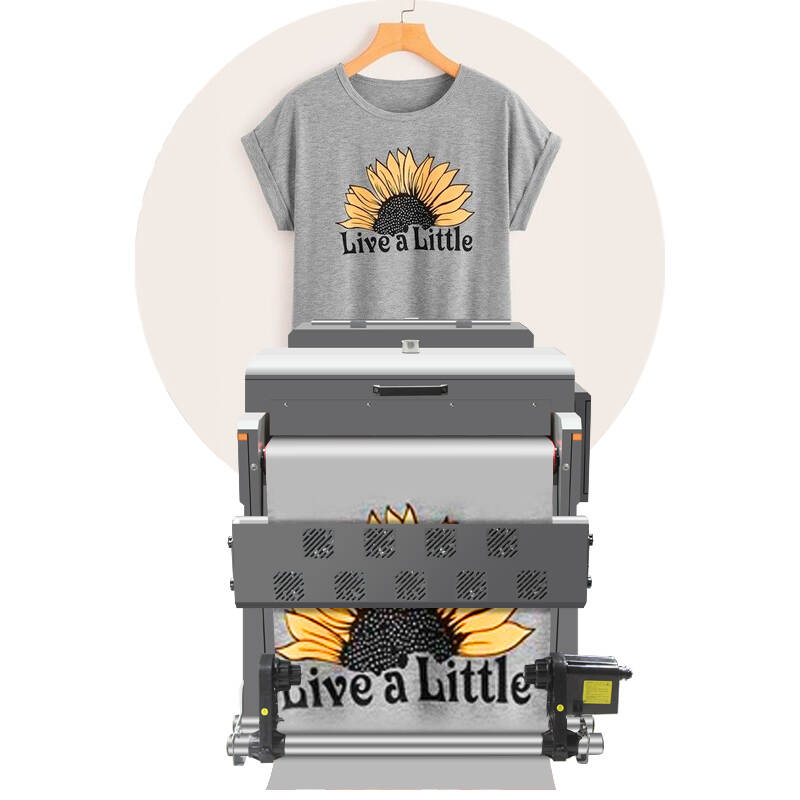 Product Specification
Mode Type
Powder Shaking Machine

Max. Media Width
1200mm
Application Type
Suitable for all kinds of fabrics, leather, bags, shoes,hats, socks, masks, gloves, plush toys, knitted underwear, swimsuit, handicrafts and other industries.
Powder Control
Shake powder control, Dusting control, Direction and quantity control
Heating and Drying System
The front guide plate is heated, lengthened and dried and solidified, and double-row cold air cooling function
Material Delivery Way
Mesh belt conveyor, rewind conveyor
Rewinding function
Automatic induction winding
Electrical Parameters

Rated voltage 220V, rated current 40A,

Rated power 68KW, energy consumption 3-6.8KW

Printer Dimension
W2305 * D1092 * H1101mm
Packing Dimensions
W2100 * D1140 * H1164mm
Gross Weight
300kgs
Net Weight
210kgs