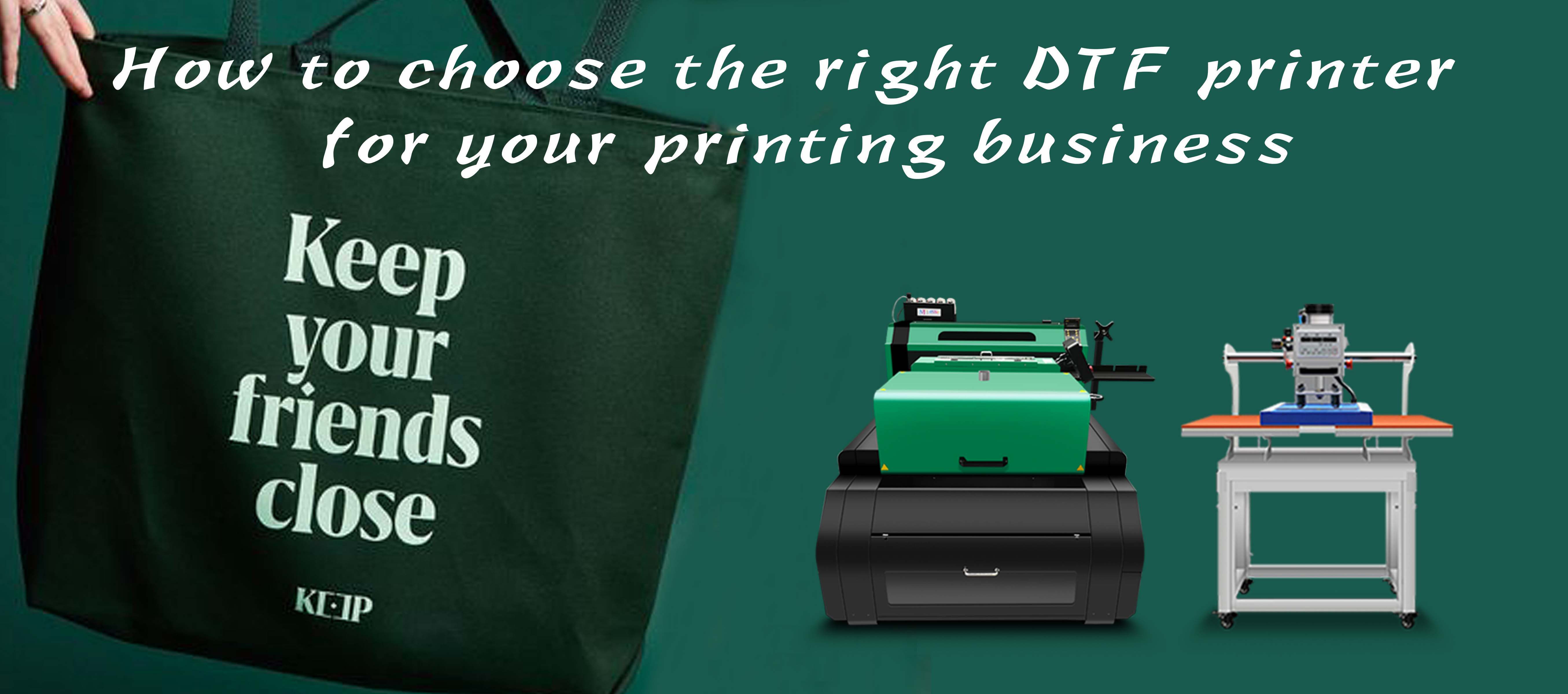 How to choose the right DTF printer for your printing business?
Choosing the right DTF (Direct to Film) printer is crucial for your printing business. This printing technology is becoming increasingly popular in the apparel industry and among businesses that require custom printing, especially for projects that demand high-quality printing, intricate details, and vibrant colors. Here are some key steps to help you select the right DTF printer for your needs:
1.Understand the basics of DTF printer technology:
Before choosing a DTF system, it's essential to understand the key components and how it works. This includes inkjet print heads, powder feeders, heating elements, and control panels.
2.Determine your primary printing needs:
Consider what products your shop primarily deals with and what materials you need to print on, such as clothing and accessories. Different DTF printers may be better suited for different types of printing projects.
3.Research features of mainstream DTF printer models(For example, A1 dtf printer, A3 dtf printer, etc)
Different DTF machine models come with varying features, including print speed, resolution, white ink circulation, and more. Compare these features to find the model that best suits your requirements.
4.Compare prices and warranty options:
Look for suppliers that offer reasonable prices and reliable warranty options. Ensure that your investment is backed by proper support and maintenance.
5.Consider print quality:
Choose a printer equipped with high-quality print heads, such as those with Epson print heads like the i3200 DTF printer and XP600 DTF printer, along with suitable software like Photoprint RIP, to ensure high-quality output. Print quality is crucial for meeting customer demands.
6.Review third-party reviews:
Read reviews from other users to gain insights into their experiences and recommendations. This will help you better understand the pros and cons of different DTF printer models.
In summary, choosing the right DTF printing machine for your printing business requires careful consideration of your needs, understanding technical specifications, comparing prices and warranty options, and reviewing feedback from other users. DTF printers are a significant investment, and the right choice will provide high-quality printing capabilities for your business. If you need further assistance in selecting the ideal printing system, it's advisable to consult an experienced sales team who can answer your questions and assist in your purchase decisions.