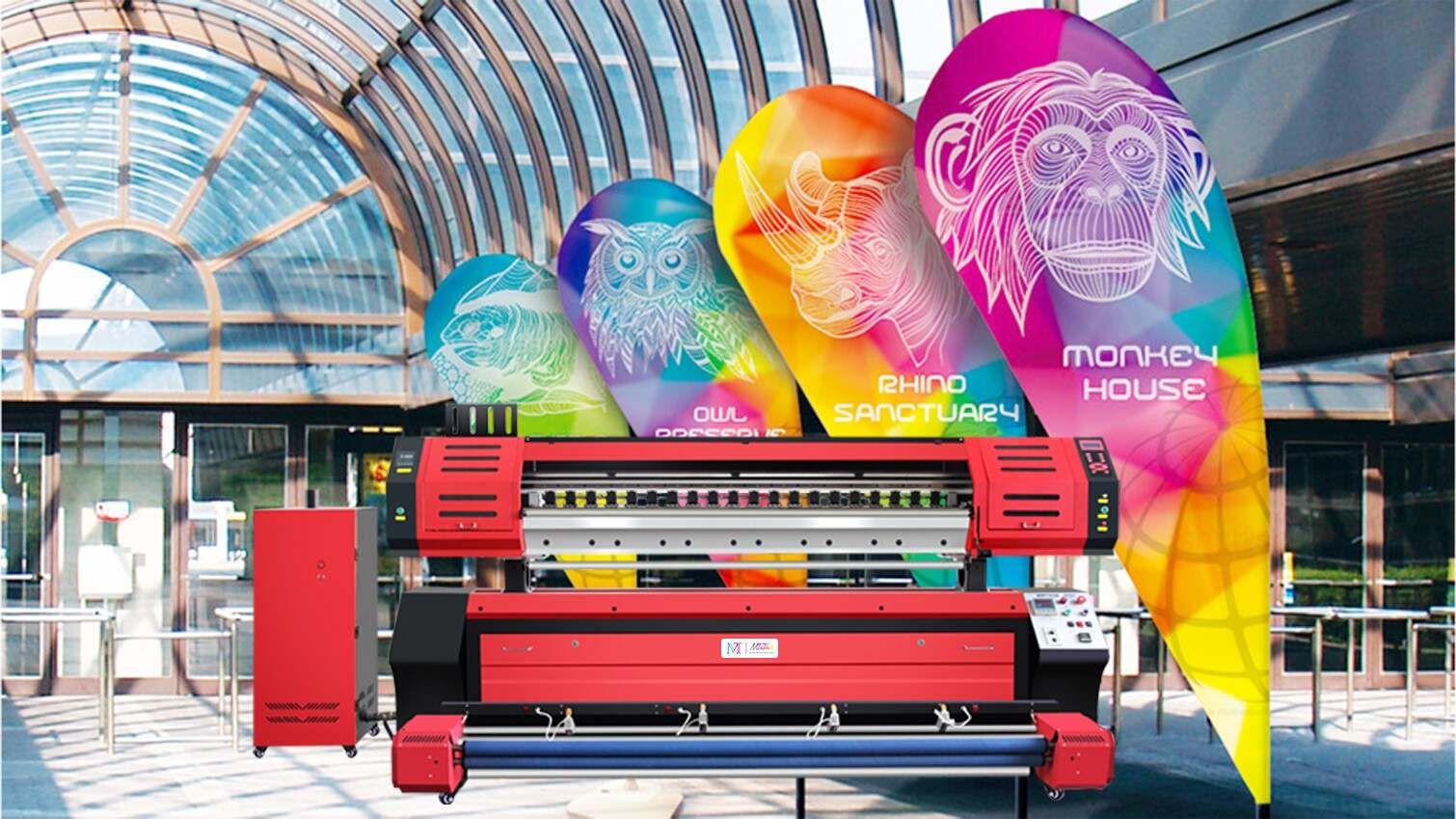 Primarily flatbed and rotary screen printing dominated the textile printing market for decades. But, with the recent developments providing stability and speed to the technology and the bottlenecks being gradually overcome, digital textile printing is on its way to take away the market share of the traditional printing methods.
The textile processing and printing industries cater to a wide variety of end users and speciality printing applications. Digital textile printing opens up a new dimension and makes possible a number of speciality printing applications which are limited only by the imagination and the creativity of printing service providers.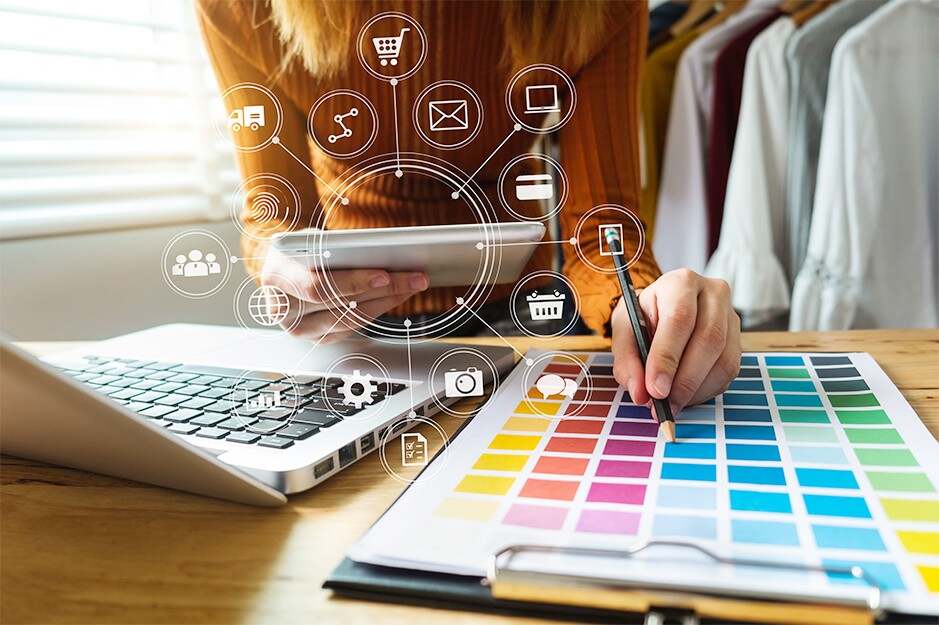 Textile digital printing provides a lot of business opportunities in the field of advertising:
Soft signage: This is a non-traditional textile application and is one of the fastest growing areas in digital textile printing. Usually produced by one of two digital print technologies: dye sublimation or direct-to-textile. Dye sublimation is a two-stage process, but this doesn't make it tricky or slow! In brief, your chosen design is reverse printed onto dye-sublimation paper using heat reactive, water-based inks. In turn, the printed design is then put in to a heat press (or calendar) along with the polyester textile. The heat opens the pores of the textile and transfers the heated ink. The ink permeates the fabric and on cooling, the pores close. This locks in the ink for lasting, vibrant colour and a soft, comfortable feel to the end product.
Direct-to-textile is also a two-stage process whereby the image is printed direct to the textile using dye-sublimation inks and then fixed using a calendar. While dye sublimation is used to print to 100% polyester textiles, direct-to-textile is usually used for 100% cotton or cotton/polyester blends.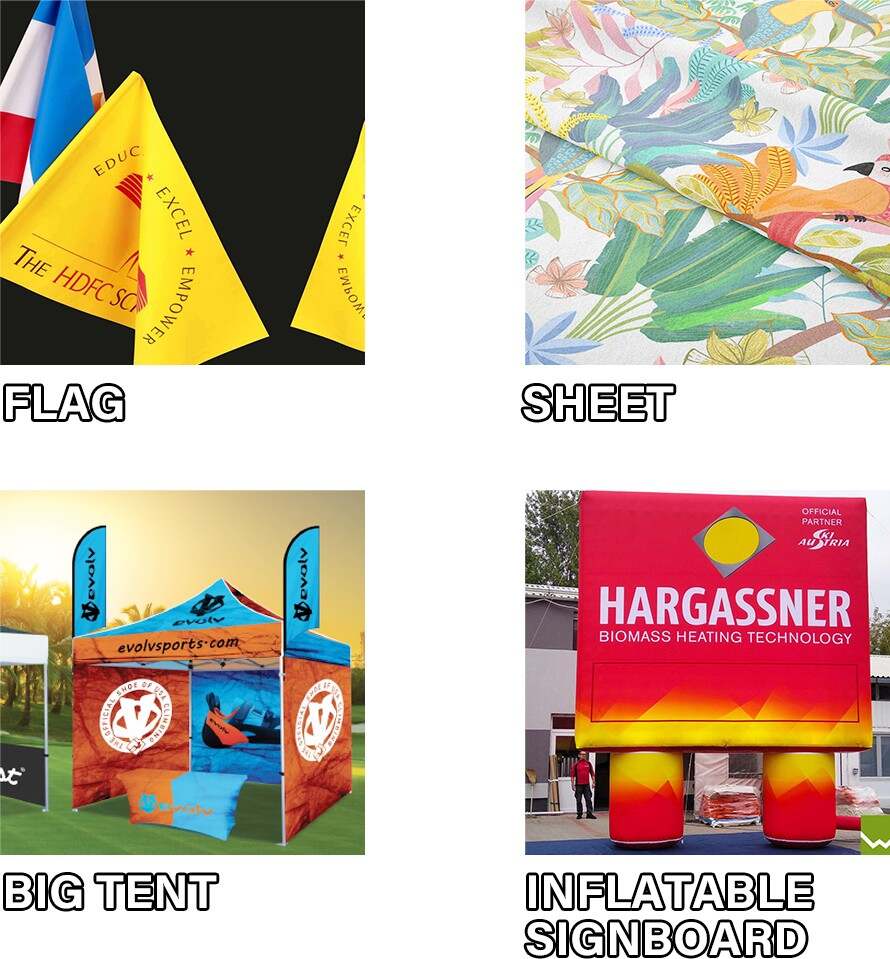 Your choice depends on where your market lies and whether the demands of your customer base mean you will gain the additional flexibility in terms of other substrates. Another consideration is that dye sublimation delivers very saturated, vivid colours which direct-to-textile doesn't. This is because the ink is absorbed into the fabric more using the direct-to-textile option meaning the colours are less vibrant. In terms of the soft signage market, direct-to-textile is used predominantly for short term applications. Again, your choice depends on your market.
At the moment, the disperse "dye sub" transfer method is still the major method of digitally printing polyester for the soft signage application. The "direct to fabric" route has recently gained popularity in the soft signage area, mainly owing to its productivity and overall cost benefits.
Reports indicate that in both low- and high-end markets about three-fourths of output on dedicated roll-to-roll textile printers is soft signage and one-fourth is the other apparel-related output. In other words, soft signage is driving the growth of roll-to-roll dedicated inkjet textile systems.
MT's digital textile printing machines fully meet the diverse needs of the current market and have been demonstrated in Australia, Dubai, Germany, Italy, India and more countries. The industrial soft signage printer that combines digital advantages and is optimized for high efficiency to completely replace PVC media.
And, MT textile printers are easy to print on polyester-based fabrics, which can be recycled and use environmentally friendly water-based inks. Suitable for a wide range of soft signage applications such as banners, displays, wall decorations, signs, umbrellas, flags, backdrops and outdoor advertising.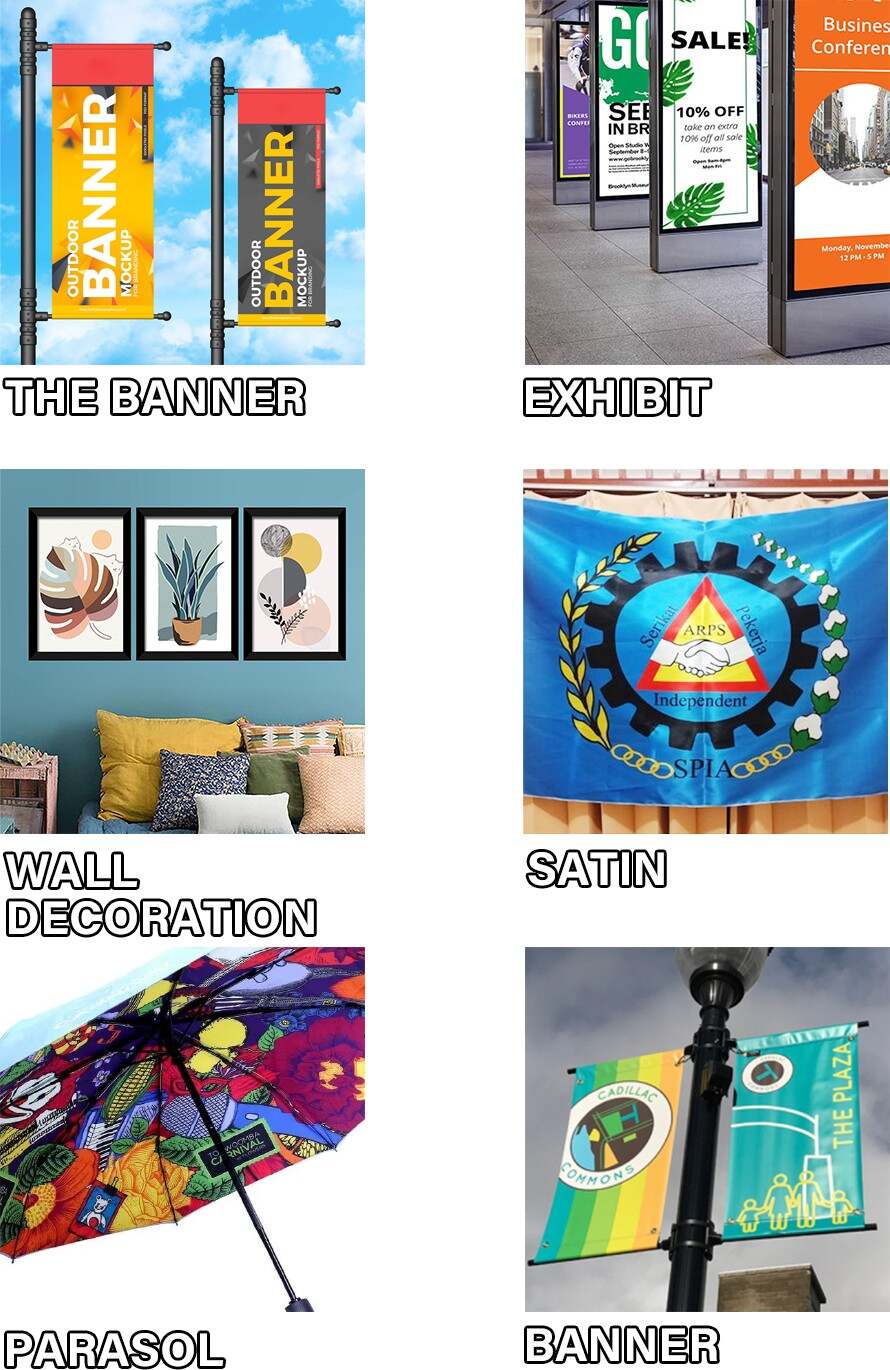 Soft signage produced by dye sublimation or directly on textile via MT textile printers gives you the flexibility to produce one-off products for single orders for full-scale production. Both cost the same. A huge customer benefit is that the output is washable, reusable and cheap to ship, which in some applications such as events is a big selling point. To add even more value, high-quality finishing (grommets and flagstitching) can improve profit margins and customer retention. Use digital technology to quickly produce a large number of products and maintain the high profits that come with this premium product business model.
One of the greatest advantages of the dye-sublimation textile printers from MT is its vibrant colors because the ink is locked onto the textile instead of staying on it. It also means that there is absolutely no fading and the results are really eye-catching! The technology also delivers the finest details with absolute clarity, so no matter how small your design is, it will always be perfectly sharp as the original.
Using transfer paper and cheap water-based inks keeps costs down and requires very little color management since you're always printing on the same paper. It all adds up to helping keep your bottom line.
Direct-to-spun has advantages in terms of material cost because no transfer paper is required, but switching between substrates requires more color management expertise.
However, finishing is a key consideration for soft signage suppliers, as the output needs to be stretched, stitched or perforated in some way on the frame before being used for a perfect finished product.
Choosing a MT textile printer will not compromise on quality, it will not only meet the needs of corporate customers and brands, but also bring more business.
By using MT textile printers, and according to the diversified needs of the current market. You can reach target markets ranging from stadiums and convention halls to airports and high-end retail stores.