Description
A new generation, quality upgrading Large Format Roll To Roll LED UV Printer MT-UVI3200Plus is coming which is a dexterous, highly active, energy saving, premium industrial grade UV Printer!
High Intention Integrated Steel Frame Structure Machine Body
2021 premium high precision industrial grade Roll to Roll UV Printer adopts Widened aluminum alloy Machine platform, which ensures the UV Printer keeping firmly while printing. Industrial designed rigid Aluminum Alloy Main Girder ensures firm and steady printout. Otherwise, Aluminum Printhead Carriage Frame, limited the part precision error to 0.1mm, ensuring perfect printing output.
Feature
·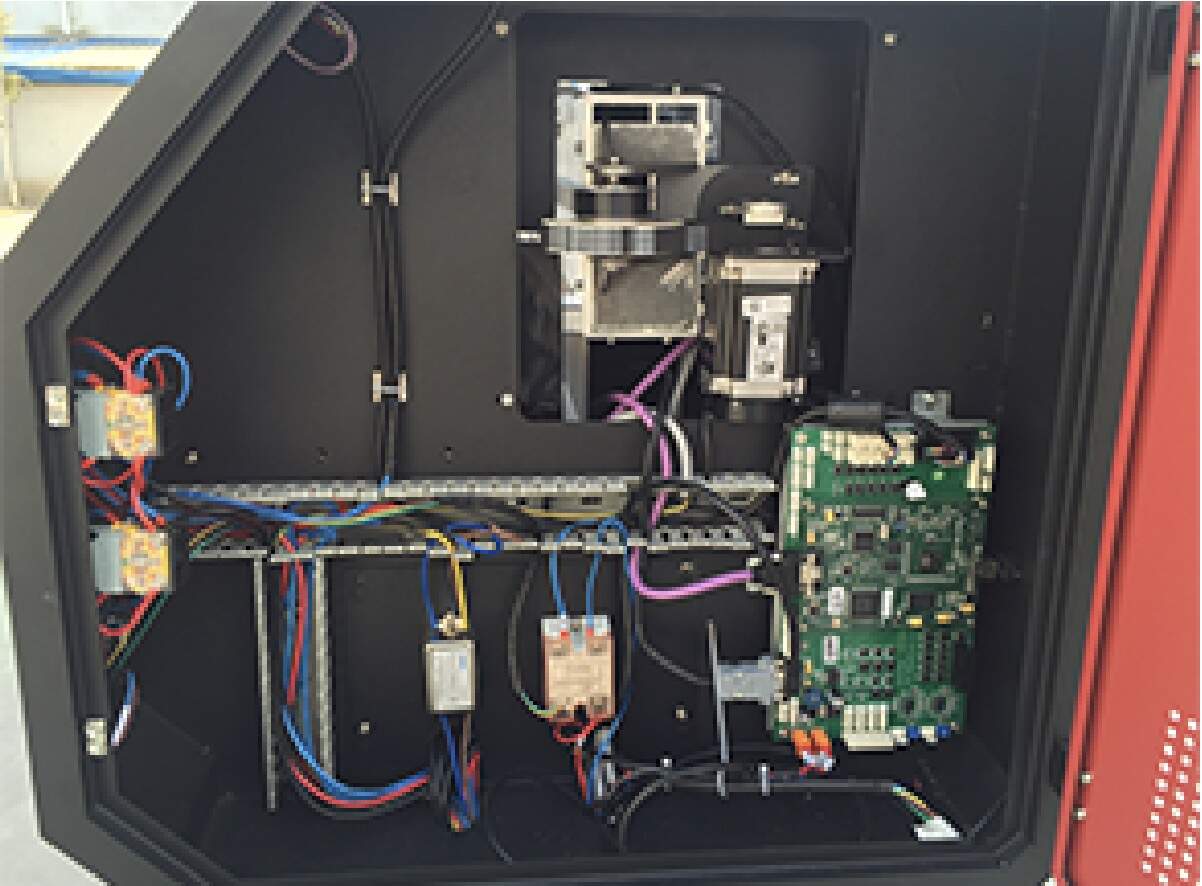 ·
1.I3200 Top Class Printhead
The MT-UVI3200Plus LED UV Roll to Roll Printer adopts I3200 Top Class high speed Printhead. It contains 1280 nozzles of each printhead that is more than three times nozzle of other printhead! Standard dual DX5 printehads by 4 or 5 colors printing, maximize the best performance of the productivity and precise printing quality!
2. THK Linear Guide Rail
The MT-UVI3200Plus LED UV Roll to Roll Printer adopts THK 20mm width Linear Guide Rail with two slide blocks that can efficiently increase rigidity and torsion resistance, higher precision and mute silence during printing process. The THK Micro Guide Rail and Screw Rod are introduced to carriage lifting system to deliver easier adjusting and higher precision printing.
3. New Variable Size Droplet Technology
The New Variable Droplet Control Technology achieves precisely control each dot for beautifully sharp image and stunning seamless gradation that makes the printing more delicate and accurate. Because of the droplet size are from 7pl to 27pl and the maximum 1200dpi resolution help you to deliver outstanding image quality. So that, there are more detailed and smoother gradient printouts can be achieved by this technology. It means the printing quality is greatly enhanced and accelerates the printing speed too. Therefore, more and more efficient print jobs can be accomplished and satisfy even the most discerning customers, thus MT-UVI3200Plus UV Roll to Roll Printer enhance the productivity!
·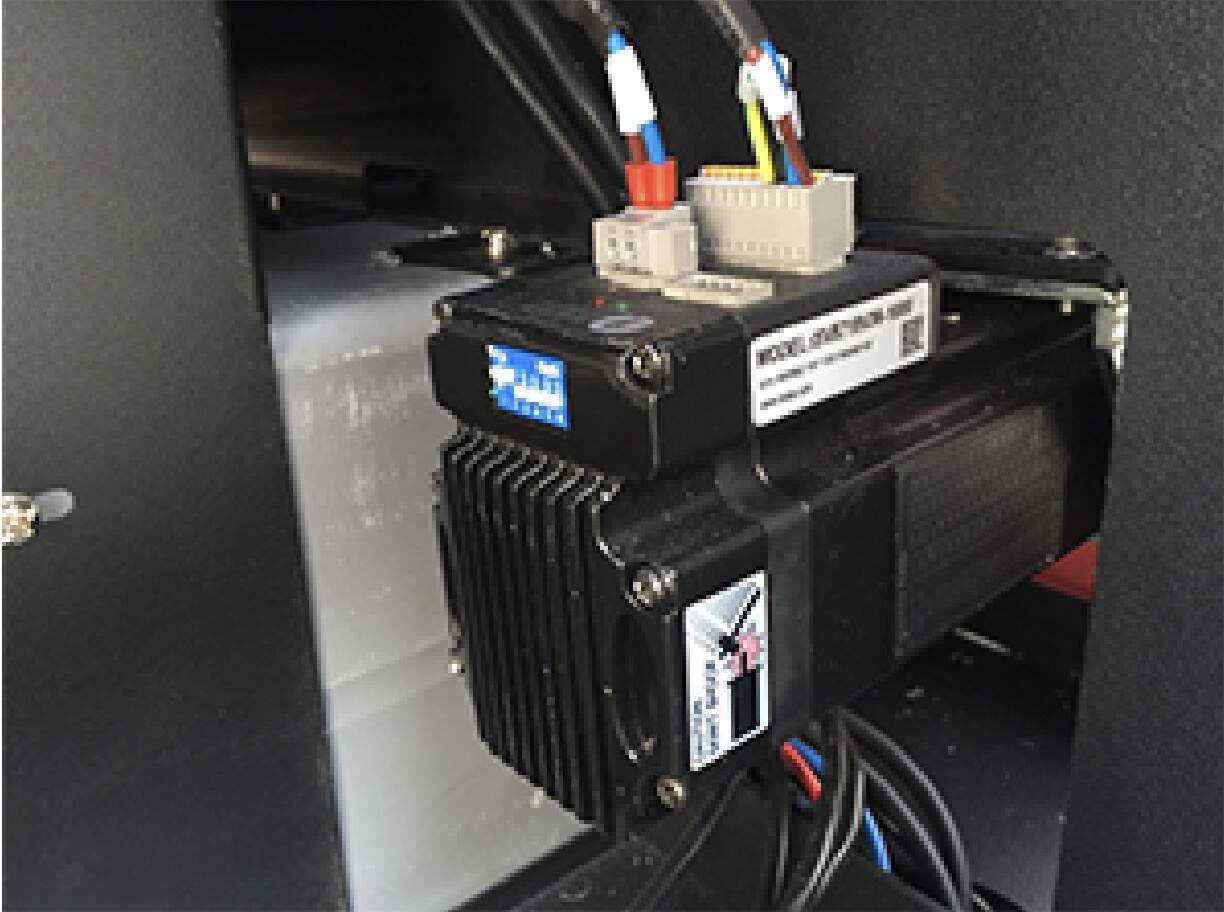 ·
4. Double Media Tension Roller Setting
The UV LED Roll to Roll Printer MT-UVI3200Plus equipped with adjustable Media Tension System. The media tighten rollers are setting both front and back of the printing machine which makes roll material smooth feeding and neat take up while the whole printing process!
5. High Precision Platform and Multi-touch Pinch Roller
We adopt High Precision Platform for our UV LED Roll to Roll Printer ensures the exquisite printing. Its intensive Multi-touch Pinch Roller structure provides balance pressure to supports the roll material move forward precisely! It also can provide more accurate media feeding for wide format and continuous printing.
6. Automatic Anti-collision System
UV Roll to Roll Printer MT-UVI3200Plus integrated Anti-collision Sensor in each side of printhead carriage to prevent the printhead from unexpected damage. Those sensors automatically detect the printing plate or any force on the way going. It prevents any possible strike to the UV printheads.
7. LED Lighting System
Large size LED Lighting System backlight the printed area during printing process, the printing effect and quality can be inspect immediately on MT-UVI3200Plus!
·
8. Negative Pressure System
·
This Self-developed Negative Pressure System provides vacuum ink supply function that delivers high fluency ink flow, hassle-free continues printing without missing nozzle. It satisfy long time continue printing jobs!
·
9. Ink Supply System
·
Bulk Ink Supply System with 7.5W ink pimp, just ease you mind from worrying filling ink again and again. Otherwise, Low Ink Level Detector gives warning when ink level is in minimum level. Moreover, 2 Phases of Filtration are introduced to the Ink Supply system for better ink fluency and longer printheads service life. In addition, Automatic Ink Circulation System is installed for white ink to prevent printhead clog from ink sediment and ensures consistent long-term image quality!
·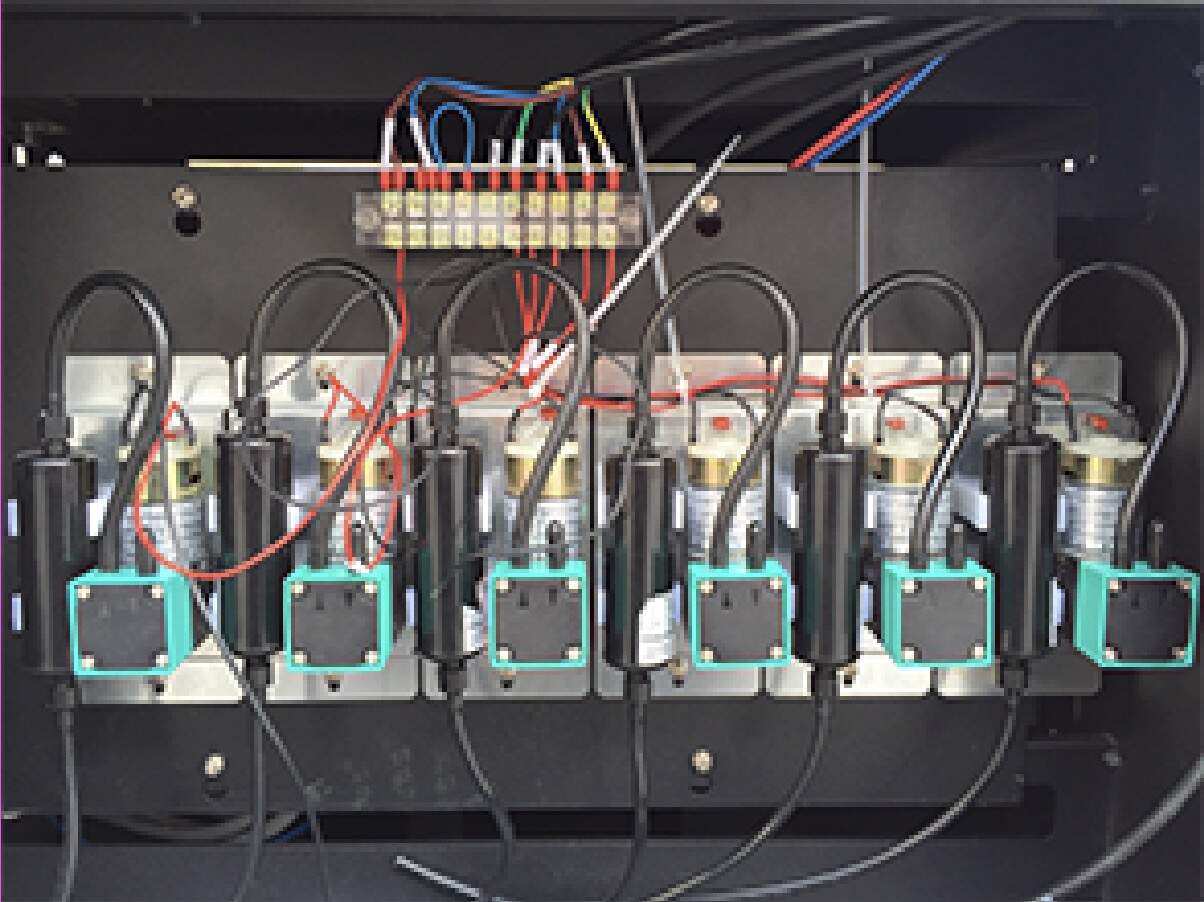 ·
10. Motor and Media Motorized System
·
The UV LED Roll to Roll Printer MT-UVI3200Plus equipped with 400W Original Fuji Servo Motor ensures accurate and stable X-axis motion movement. In addition, Dual Motorized Media Take-up and Feeding System for broad media choice, easily handle heavy-duty media.
·
11. Platform Suction Control System
·
There is Platform Control System equip on LED UV Roll to Roll Printer MT-UVI3200Plus that can adjust and control the suction, ensures various roll materials remain in the best condition to pass the platform surface.
·
12. Independent Power Supply System
·
Under this Function, the negative pressure system can still work continuous with the Independent Powerful Battery when the LED UV Roll to Roll Printer power cut. Therefore, this function can save big volume UV ink.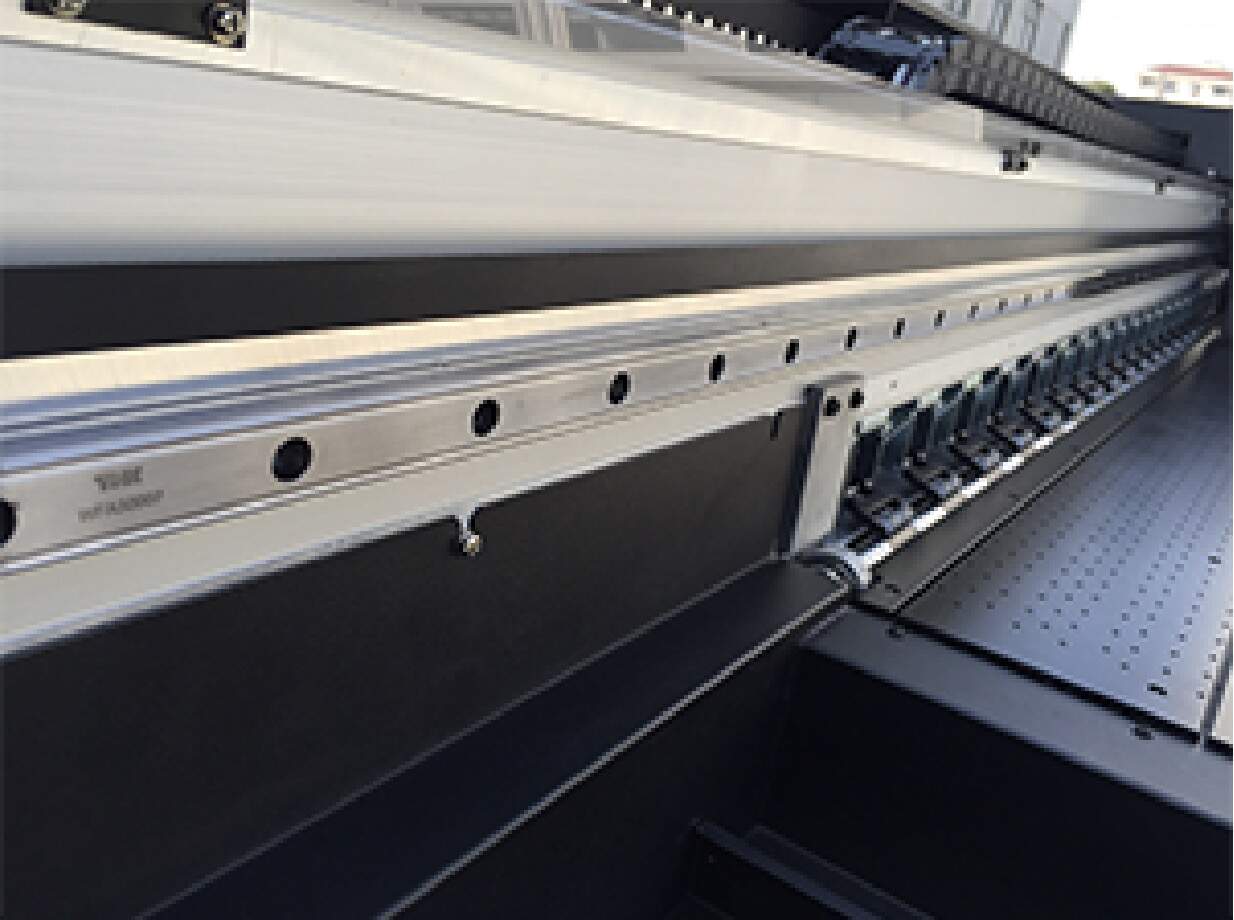 Industries Application of MT LED UV Roll to Roll Printer
·
LED UV Roll to Roll Printer can be use for various industries, such as building decoration industry, glass industry, mark and sign industry, exhibition industry, leather, art-ware industry, furniture industry etc.
·
And for more applications, the UV printing materials could be: all flexible materials such as ceiling, soft film, PVC, canvas, cloth, carpet, reflective film, leather, Wall Decoration, Oil Painting And Fresco, Sliding Door, Wedding Photography and all kinds sheet materials etc.
·
Product Specification


Mode Type
Roll To Roll LED UV Printer MT-UVI3200Plus
Printhead
I3200 printhead
Number Of Nozzles
1280 Nozzles X 3 Printhead
Color
CMYK+W+CMYK
Resolution
1200dpi X 720dpi
Printing Speed
6pass
9sq.m per hour/6.5sq.m per hour
8pass
6.6sq.m per hour/5sq.m per hour
Media Feeder
Yes
Media Take-up
Yes
Material
Max. Weight
300kg
Application Type
Wallpaper, soft film, Wall Art, Sign Advertising, Paper, Poster, Promotion Products, Leather, PU, PMMA, PVC, PP, PE, PTFE, Ceiling, Home & Office Decoration, Oil Painting, Fresco, Wedding Photography, Mark And Signs, Exhibition, Flex, Banner, Knife Coated Substrate, Double Side Printing Banner, Advertising Cloth, Adhesive Vinyl, One Way Vision, Mesh, Reflective Banner, Reflective Vinyl, Etc......
Ink
Type
LED UV Curing Ink
Ink Tank Reservoir Capacity
6 * 2.5 Liter Bulk Continuous Ink Supply System
Auto Cleanning System
Negative Pressure System Keep Ink Flow Fluency Without Missing Nozzle
Ink Curing System
Water Cooling Dual LED UV Curing Lamps
Media Adsorption
Multi-section Intelligent Suction System With Adjustable Strength
Interface
High Speed USB Transmission USB2.0/3.0
Power
Power Voltage
AC220-240V 50-60HZ, AC110-120V 50-60HZ (optional)
Control Software
Print Console
RIP Software
Maintop (Photoprint, Wasstch Optional)
Operation System
MS Windows XP, Windows 7
Printing Environment
Temperature 15-35 Degrees, Humidity 30-65 Rh
Picture Type
JPG PSD TIFF
Printer Dimension
3160 * 850 * 1480mm
Packing Dimension
3330 * 760 * 1020mm
Net Weight
350kg
Gross Weight
400kg