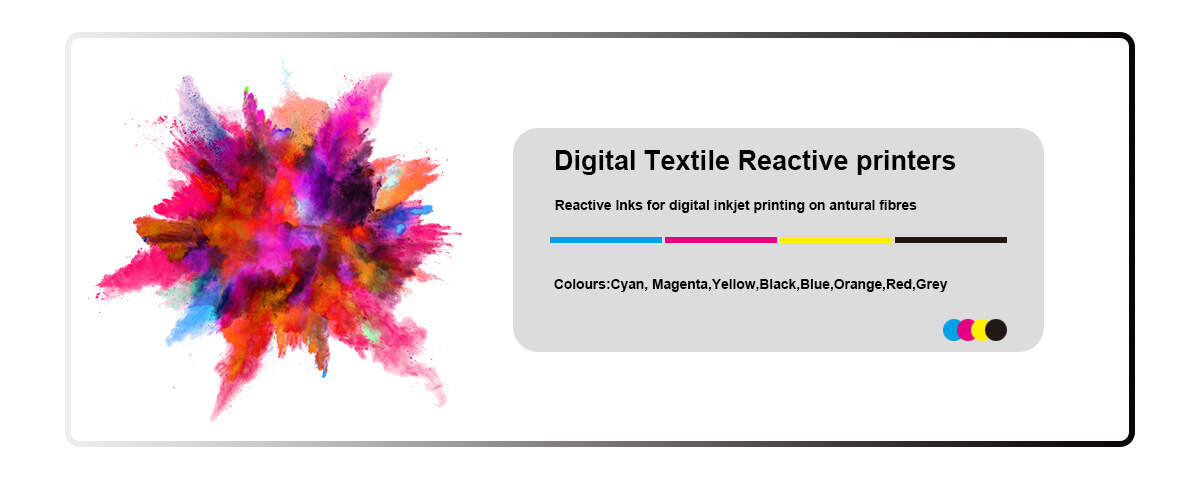 Description
Digital textile Reactive printers are for digital inkjet printing on cotton, natural fibers and other cellulosic materials!
MT is a renowned name in providing complete printing solution. We provide textile reactive printing solution for printing cotton, viscose, linen, rayon and silk with outstanding quality. Using the best performing materials in combination with our extensive expertise in digital reactive printing, it has maximized the running performance of the printing whilst offering color brilliance combined with an extended gamut and excellent fastness performance.
Digital textile reactive dye printers are used for decorating cotton and cellulose fabrics such as viscose, rayon, linen plus silk and wool. Digital reactive dye printing produces intense color combined with excellent application fastness for fashion, home textiles and signage industry.
MT focus is on innovation and offering value to our customers. MT textile reactive printers offer the ultimate performance in color combined with outstanding production reliability, fastness and compliance to textile standards. Giving them a competitive advantage in their business by enabling them to deliver outstanding quality prints to their buyers.
MT offers digital Textile Reactive printers for direct printing on cotton & viscose fibers. MT digital textile reactive printers offer brilliant colors, high wash & fade resistance. Otherwise, these reactive inks are specially formulated for long shelf life. Exceptional quality of MT reactive inks originates from high purity dyes, stable chemistry & perfect reactivity.
MT digital textile reactive printers are available for equipped with wide range of industrial grade printheads such as Epson DX5, Epson5113, Xaar1201 and Ricoh Gen5. These digital textile reactive printers are tailor-made to suit high performance printing with these industrial printheads.
Optimized for performance and quality. MT digital textile reactive printer is one of the major classes of printer for printing on cotton and other cellulosic materials. Provides high crock, washfastness and perspiration tolerance. Offers high lightfastness with excellent color. Wide ranges of materials are available for print applications, including apparel, home furnishings, home textile and more.
Digital textile reactive INK (Eco-inks, Environmentally-friendly inks). MT digital textile reactive inks are REACH regulation compliant (Registration, Evaluation and Authorization of Chemicals) in order to be a true eco-friendly solution. MT produces revolutionary and innovative digital textile reactive printers that are featuring vivid colors, wide color gamut, high fastness and durability.
Feature
Key Features of digital textile Reactive printer:
• Specially formulated for industrial piezo-electric printheads.
• Printing offers high light-fastness, high color density, wide color gamut, Yield Brilliancy and outstanding color saturation.
• Good Stability, non-toxic and environmentally friendly.
• Provides high crock, wash-fastness and perspiration tolerance.
• Excellent printing performance, no clogging to printhead, longer printing life of printheads.
• Soft with high color fastness.
• Creative freedom in design and color for personalized printing
• Ability to provide highly vibrant and detailed designs printing with outstanding color quality.
• On demand printing to allow flexibility in production.
• Lower Down Time & Minimized Ink Fastness-Satisfactory Levels of Wash Fastness & Perspiration Tolerance.

Solution
Digital Textile Reactive Printing Technological Process
• Coating
• Digital Textile Reactive Printing
• Steaming
• Washing
• Drying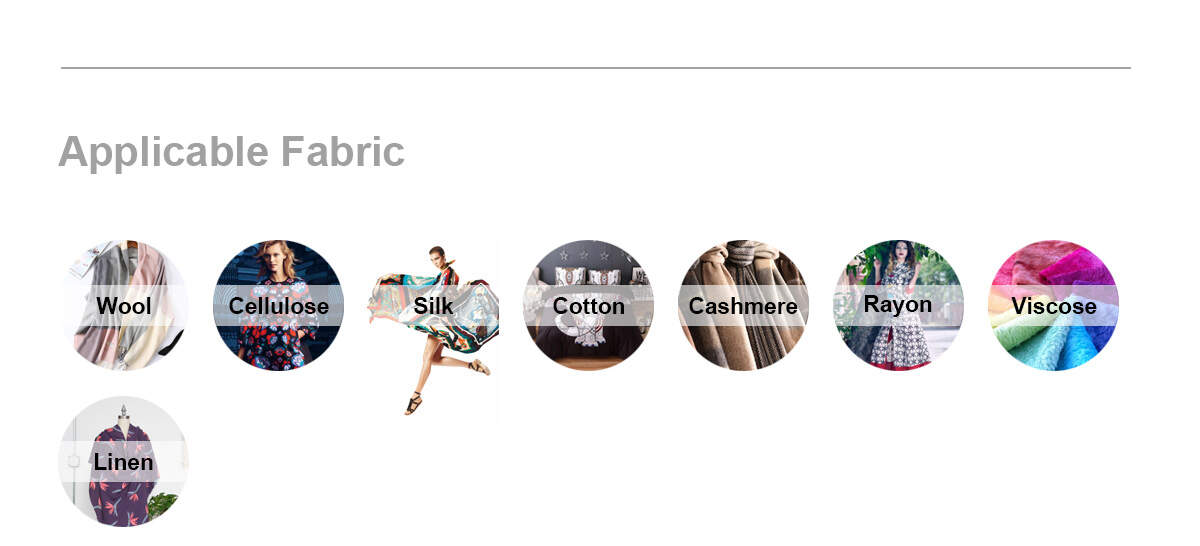 Application
Applications Fabric of digital textile Reactive printer
Cotton, linen, artificial cotton, Modal, bamboo fiber, silk, wool, cashmere, etc.
Application For digital textile Reactive printer
Fashion, cloth, cut-parts, scarf, ties, bed linen, interior decorations, Home Furnishings, Apparel Fabrics, Garment Industry, Signages & Banner Segment etc.