There are many approaches to printing sportswear, including screen printing, Direct-to-Garment (DTG), and sublimation, just to mention a few. You may get confused about the best way to print sportswear with many options available. Sportswear requires professional-quality printing techniques to achieve the desired appeal. After all, players and fans of the respective sports teams will want to look glamorous in the sportswear of the teams they play for and support, respectively. For this reason, you need to select the perfect printing technique for your sportswear.
If you're unsure about the best approach to print sportswear, you are in the right place. Based on our expertise in printing solutions, the perfect way to print sportswear is using the dye-sublimation printing method. However, it all starts with selecting the ideal digital textile printer for printing the sportswear. Read further to learn more about the best way to print your sportswear in the modern era.

Why Dye Sublimation Printing is the Best Way to Print Sportswear?
The dye sublimation printing technique, also known as dye-sublimation, involves transferring dye into a fabric using the power of heat. This printing method uses a unique ink type that changes directly from solid to gaseous form when exposed to heat. It involves printing the graphics and images on a special transfer paper placed on the fabric and applying heat. Doing so allows the ink to be absorbed into the garment, becoming part of it.
Instead of sitting on the fabric's surface, the graphics and images are embedded in the polyester fabric like other printing methods. As a result, sublimation creates vivid and long-lasting prints. Also, it leaves behind a more soft-hand and breathable feel on the sportswear. The best thing about it is that graphics, letters, and numbers will not wear off or peel when washed.
Another reason why dye sublimation printing is the best approach to printing sportswear is economical and sustainable. Sublimation print provides an unbeatable solution to adding a full-design imprint to polyester fabric. Polyester itself is durable and washes at low temperatures. Also, it dries quickly. This means that you'll spend less on electricity to wash your sportswear.

Environmentally, polyester garments are recyclable. Using a suitable sportswear fabric (polyester) will have a less negative impact on the environment. Another benefit is that dye sublimation can perfectly match Pantone colors, making the sportswear colorfast.
Introducing the Printer That You Need for Sportswear Printing



There are numerous sportswear printer options in the market. However, selecting the perfect printer for the printing job can be challenging. Remember, a poor decision to choose the printer to work with means low-quality printing on your sportswear. This means that neither players nor fans will love the sportswear, which translates to low profitability.
Are you confused about which printer to use to print your sportswear? If yes, worry no more. You're about to find out. It's the large format dye sublimation printer MT-P1908A1. Interested in finding more about this printer? Join us as we uncover various details that make this textile sublimation printer unique and perfect for printing your sportswear.
Target Audience
The MT-P1908A1 dye sublimation printer targets those operating in the garment industry, dyeing, traditional printing factories, and gravure printing businesses. As one of the most powerful wide format sublimation printers in the market, the MT-P1908A1 provides an economical yet top-quality printing solution. As long as one works with polyester fabrics, they can utilize this printer model to print their garments.
Dye Sublimation Printer MT-P1908A1 - Overview
From decorating sports apparel to events and streets, our dye sublimation technology addresses the needs of various customers. Our state-of-art technology covers several horizons by adding a broader range of capabilities, helping you serve your sportswear printing needs to satisfaction.

The MT-P1908A1 dye sub fabric printer is designed to improve industrial dependability and productivity at a lower ownership cost. It will help your printing business optimize sellable output through reduced downtime, consistent quality, and enhanced performance.

Our MT-P1908A1 dye sublimation printer delivers outstanding image and graphic quality faster. It guarantees smooth workflow and roll and cut sheet media support. The MT-P1908A1 is a turnkey printing solution for all-size businesses looking to add dye-sublimation into their printing technologies.
Product Features
1. The MT-P1908A1 dye sublimation fabric printer is equipped with an industry-leading Chinese R&D professional digital textile printed circuit board. This feature significantly improves the printing machine's stability.

2. The integrated industrial machine rack improves the stability of the equipment and the installation and debugging speed. It's easy to install - you can even complete the installation process in a day.

3. The independent R&D of multi-column arrangement of nozzles achieves high-cost performance with the body.

4. It uses imported accessories, including THK ultra-quiet guide rail, Japanese NSK bearing, German igus ink chain, and Leisa servo brushless integrated motor. We get its materials from the best suppliers in the industry. Quality is our utmost goal.

5. The MT-P1908A1 uses a standard configuration system, including liquid level alarm systems and an intelligent drying system. Also, it has a waste ink alarm system. These features help you maintain the printer better as they notify you about various printer aspects. Therefore, you can notice and repair issues early.
6. Media conveying: air account shaft automatic retraction system, automatic sheet take-up device, fast printing media storage. Other features include automated paper test, anti-scratch paper, warping of consumables, automatic printing pause, and anti-scratch nozzle.
7. Gigabit network data transmission port to meet the requirements of digital printing high-definition picture output stability and transmission speed.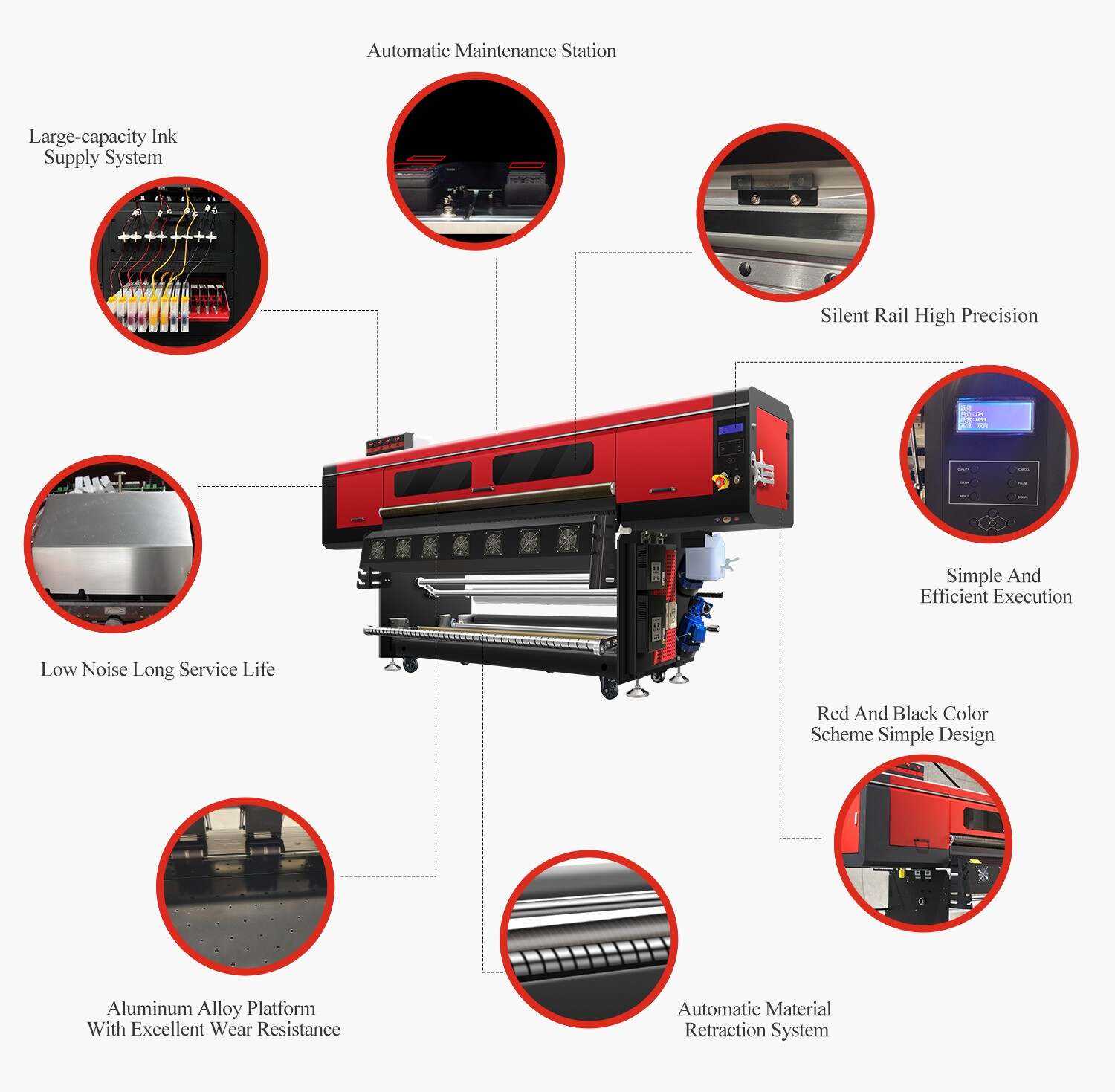 Specifications
| Model Type | Dye Sublimation Printer MT-P1908A1 |
| --- | --- |
| Printhead | 8pcs Epson i3200 Printhead |
| Maximum Print Speed | 370m²/h |
| Printing Width | 1900mm |
| Printing Media | Home textiles, sportswear, footwear, etc. |
| Printing Resolution | 360 * 2400 dpi |
| Ink Type | Sublimation Ink |
| Color | CMYK,fluorescent color |
| Minimum Ink Droplet Size | Variable Droplet Technology |
| Operating System | windows 7, windows 10, windows11 |
| Printer Size | 3710mm*1500mm*1940mm |
| Packing Size | 3900mm*1340mm*1980mm |
| Power | Printing System: 1500W; Drying System: 7200W |
| Power Requirements | 210-230 VCA, 50 / 60 Hz |
| Printing Environment | Temperature: 18°C~30°C; Humidity: 35%-65% |
| Software RIP | Maintop 6.0, Photoprint, ONYX, Neostampa, etc. |
| Warranty | 1 Year Warranty |
Product Details
Size

The MT-P1908A1 large format textile printer measures 1.9 meters. This size lets it print in various sublimation paper rolls with widths of up to 74".

Ink Type
Our MT-P1908A1 sublimation printer model uses sublimation ink. This type of ink is ultra-high-density, reducing the total cost of materials such as consumables by a staggering 30%. As a result, you can print more sportswear at a lower price than when you use ordinary ink.
Configuration
The MT-P1908A1 dye-sublimation printer is equipped with 8pcs Epson I3200 printheads. These printheads do not fall short of ink like typical cartridges. They can serve you for 1.5 to 2 years without giving you any printing quality issues. This is a significant return on investment, supposing you're operating a busy garment printing business.
Other attributes of the Epson I3200 printheads include:
· Automatic flash spray
· Automatic cleaning
· Moisturizing function.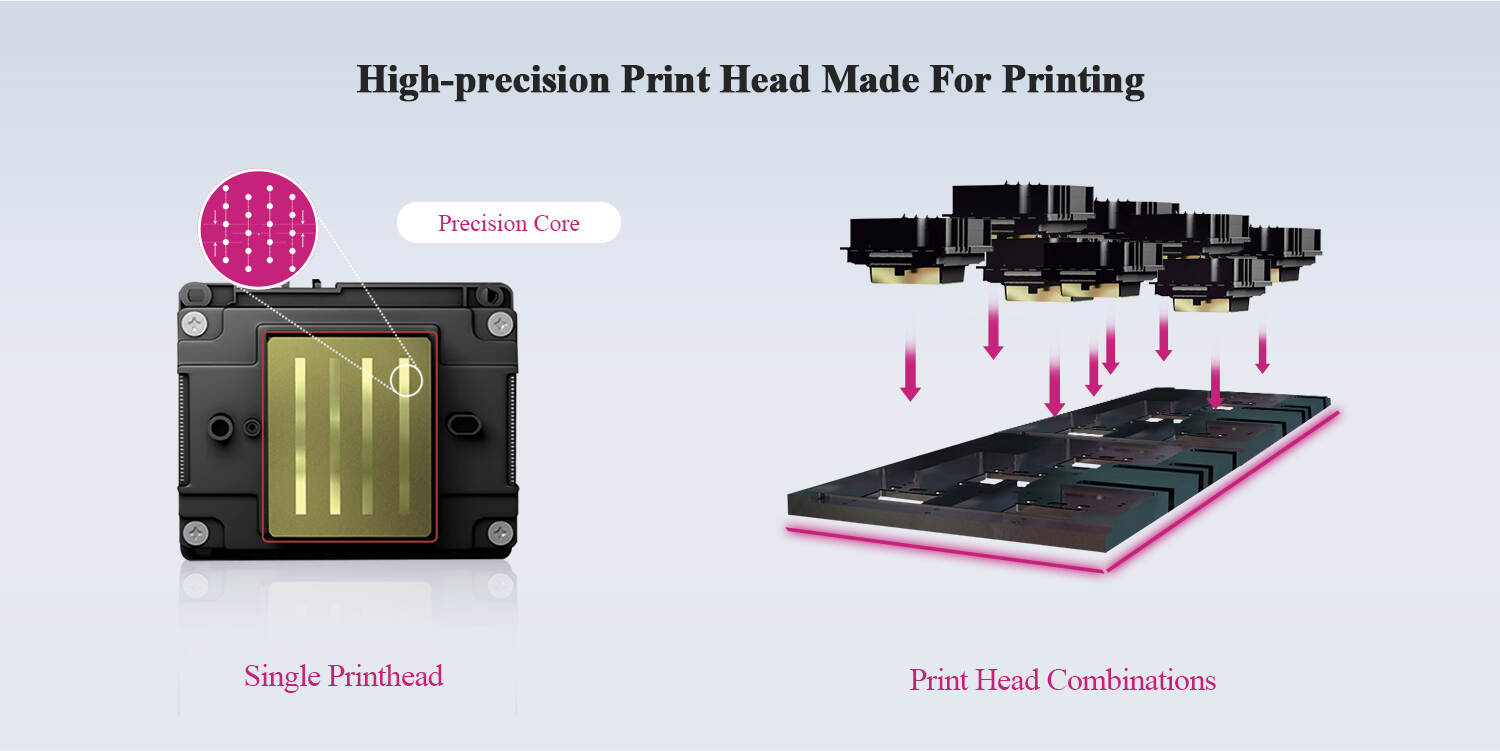 Speed
Say goodbye to slow printing speeds. The MT-P1908A1 sublimation printer's 1 pass prints at about 330 to 350 ㎡/h and the 2pass at a rate of about 190 to 200㎡/h. Such speeds mean that you can print more sellable sportswear faster and dependably.
Applications
So, where can you use the MT-P1908A1 dye sublimation printer machine? Well, other than printing sportswear, you can use this printer for various printing purposes due to its wide compatibility, including:
· Apparel transfers
· Accessories
· Apparel
· Banners
· Fashion and fashion textiles
· Bags
· Soft signage
· Hard surface decoration
· Flags
· Polyester
· Performance apparel
· Exhibition soft signages
· Custom fashions
· Backlit fabric signages
· Custom original products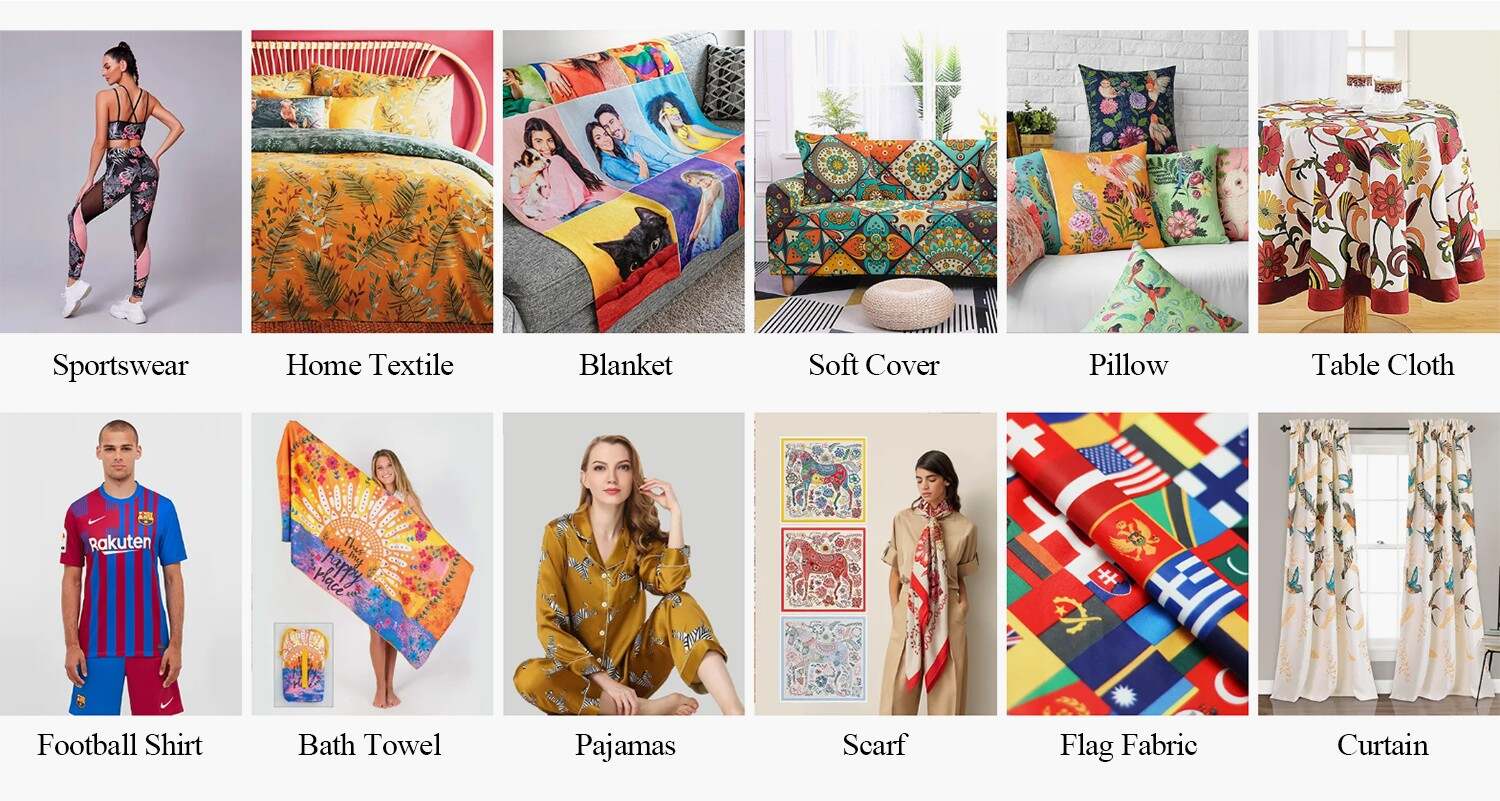 Color and Printing Effect
The MT-P1908A1 dye sublimation printer delivers top-quality printing and color effect, thanks to its Epson I3200 PrecisionCore micro TFP printheads. It uses the Cyan, Magenta, Yellow, and Black (CMYK) setting to achieve various printing and color effects. Then CMYK covers many light-color ranges easily, enabling you to achieve accurate color effects. Don't forget that you can use it to print fluorescent colors.
The primary benefit of this printer model is that you can utilize any color and achieve top-quality resolution. Therefore, you enjoy the high print quality and full color. The MT-P1908A1 prints the transferred image, allowing you to use any color in the spectrum, excluding white. You can print complex photos, images, gradients, or a mixture. Since it uses ink that directly converts to gas, the result is durable, colorfast, and wash-resistant.
Profitability
This printer can earn you a significant return on investment. It generates an approximate profit of $0.2 per meter. Assuming that it works at an average speed of 300 ㎡/h, running 10 hours a day, it can repay the buying cost in three months. Therefore, it is a highly profitable long-term investment for your printing business.
Advantages of the MT-P1908A1 Dye Sublimation Printer
Why should you buy the MT-P1908A1 printer and not any other? Well, this wide format textile printer has numerous advantages. The following are some of its benefits:
1. No Need for Plate Making, No MOQ.
This means that this machine will offer you huge benefits in time and costs. You can just design a pattern, adjust color, and then begin to print directly. Even for proofing, the cost of a single piece is almost the same as the cost of mass printing. Not limited by the MOQ. It is entirely unachievable when using any traditional printing method.
2. Print More Sellable Products Faster
The MT-P1908A1 dye-sublimation printer uses high-performance Epson I3200 printheads. These PrecisionCore micro TFP print heads deliver outstanding productivity with utmost drop placement accuracy. That said, you get exceptional quality imprints. This printer has excellent industrial-level roll-to-roll production speeds up to 350 ㎡/h.
Furthermore, it has multiple built-in automatic quality control and redundancy features. Therefore, MT-P1908A1 dye-sublimation printers attain round-the-clock industrial reliability and productivity.
3. An Ideal Balance of Quality and Productivity.
The MT-P1908A1 dye-sublimation printer features staggered and rugged construction Epson I3200 printheads. It is designed to address the most demanding quality and production requirements. It has an automated ink switching system that shifts to another pouch, enabling continuous industrial-level printing. This feature enhances production efficiency, and unaddressed printing on long-lasting print runs regardless of the current speed mode.
4. Consistent and Brilliant Image Quality
With the MT-P1908A1 dye-sublimation printer, you get consistent premium image quality. It lets you print a high-definition image on the sportswear with minimized print banding and little grain. The MT-P1908A1 model features a gigabit data transmission port, which helps it meet the need to print digital high-definition image output stability and transmission speed. Also, this printer features an advanced professional digital printing board known as the BYHX board. This board helps maintain its stability, ensuring that the quality remains the same regardless of the operational environment.
5. Printing Service Made Easier
This printer model features a user-friendly and replaceable head design. Therefore, it doesn't need any tools to install and complete. As a result, the printing can resume within the shortest time possible after a downtime.
How Many Grams of Transfer Paper Is Best for Sportswear Printing?
With this model, you can use light paper (45gsm) when mass producing sportswear. A lower weight won't present issues. It can print smoothly and save your costs to some extent.
Of course, you can choose the most suitable sublimation paper based on the humidity of your working environment, ink saturation, and cost, among other factors. Generally speaking, we recommend choosing a higher weight sublimation paper to ensure sufficient stiffness and hardness to avoid becoming damp in a high humidity environment. You use the heavier weight for heavy ink saturation and less weight for light to medium ink saturation. At the same time, the heavier weight of paper means that it may be more expensive. However, you achieve high-quality prints and long-lasting results if operating in a highly humid working environment.
The final choice on the sublimation paper to use may vary from person to person. Luckily, we offer a wide range of grams of transfer papers. We mainly deal with 35g /45g,50g/60g, 70g /80g,100g /120g fast dry sublimation transfer papers to cover your diverse needs.
Why We Recommend the MT-P1908A1 Printer for Printing Sportswear?
There are many reasons why we recommend this printer model for your sportswear printing needs. Find out our reasons below:
1. Market Holdings
Tens of thousands of units are available in the market. This factor has made this model market certified. Therefore, you don't have to worry about quality issues or frequent failure associated with low market acceptability and novice printers.
2. Good Reputation from Our End Customers
Our customers give positive feedback on their experience with the MT-P1908A1 dye-sublimation printer. We'll be glad to make you the next satisfied customer by offering an unmatched printing experience.
3. Adhere to Originality and Deliver Top-Quality Prints
The MT-P1908A1 gives you an ultimate printing experience. We strive to provide you with nothing but the best quality printed products. The MT-P1908A1 uses automatic quality control features, ensuring that you enjoy original, top-quality print round-the-clock.
4. Hot-Swappable High-Volume Ink System
The MT-P1908A1 uses economic, high-volume replaceable ink tanks that can hold up to 1.5 liters of ink per color. Therefore, you can run long prints without intervening to check the ink levels on the ink packs. The hot-swappable printing system automatically shifts from an empty ink tank to one with ink for unobstructed printing.
5. Vibrant Colors
The last thing you want is to have dull, non-sparkling sportswear. The MT-P1908A1 sublimation polyester fabric printing machine ensures that you don't encounter this challenge. It enables you to create vibrant and fluorescent colors on your sportswear. With seamless gradations, sharp contours, and intense blacks, your sportswear remains sparkling and impressive even from a distance.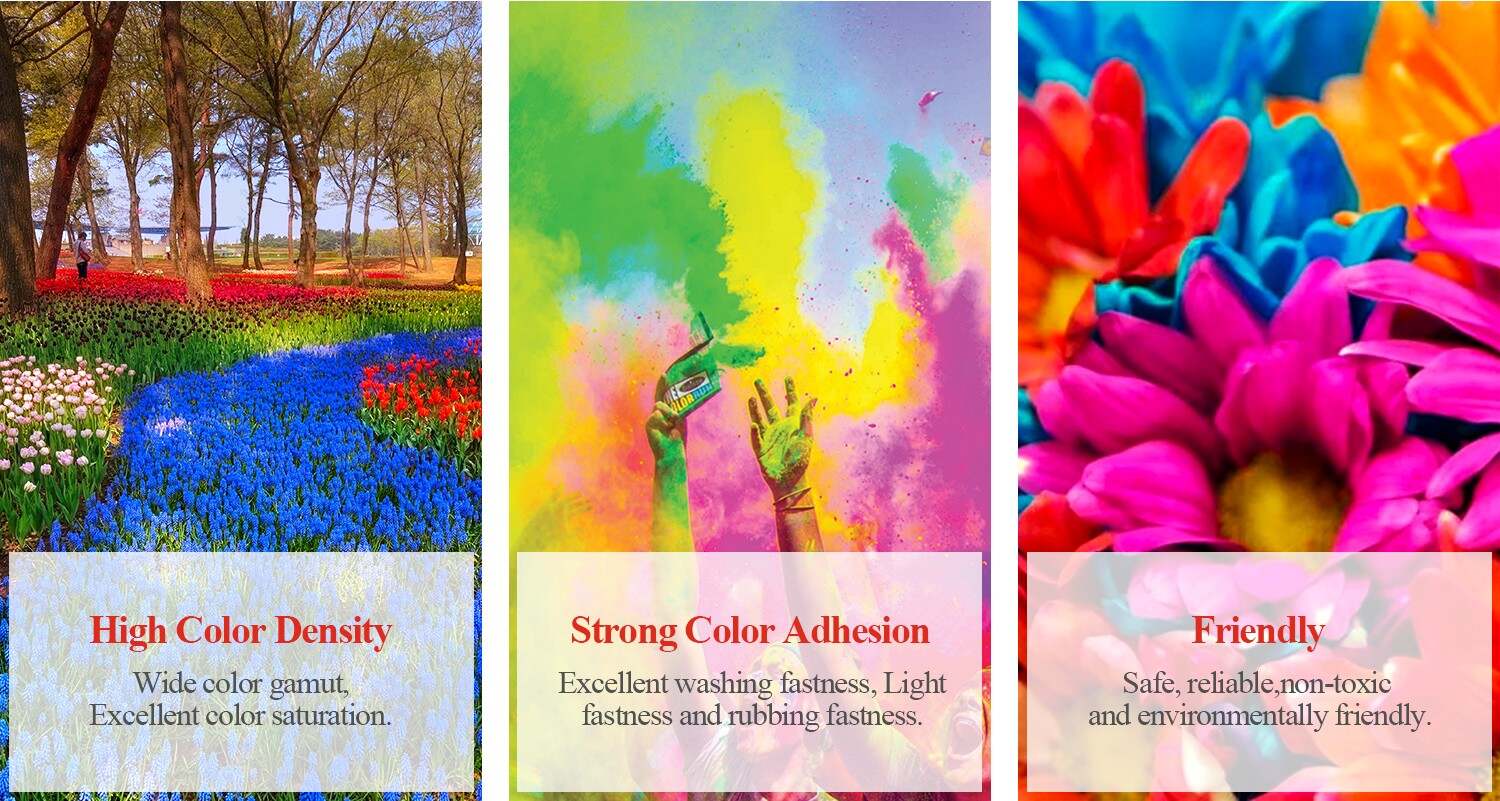 6. Outstanding Production Speeds.
The printing sector is highly competitive. You may win a contract to print sportswear within a short period or on-demand. Such terms require you to have a superfast, efficient custom apparel printer. As previously stated, the MT-P1908A1 dye-sublimation printer can print at speeds of up to 350 ㎡/h. Such speed helps you handle all your printing needs within the required time.
It is designed from scratch to serve specific business needs, regardless of their sizes. The MT-P1908A1 textile sublimation paper printing machine is engineered to provide exceptional quality, superfast print output, and reliable operation to help you expand your business.
How to Use and Maintain the MT-P1908A1 dye-sublimation printer?
The MT-P1908A1 printer uses the dye sublimation process. This process involves using heat to transfer prints onto the fabric. The MT-P1908A1 printer uses a three-step approach to print top-quality designs on sportswear. Here is how to use this printer:
Step 1: Printing on the Transfer Paper

First, you print the desired design or image on a transfer paper in a reverse format. When you run it in the key transfer machine, the ink on the paper is transferred chemically into the sportswear fabric. It uses a particular ink type that sublimates and dyes into the material, resulting in a durable sportswear print. Unlike direct-to-fabric printing, this printing style achieves more vibrant images, considering that you can also print fluorescent colors.
Step 2: Use a Heat Press Unit
The second step involves taking the transfer paper roll onto the heat press unit. This transfer paper roll contains the desired graphics or images printed on it. Load it on the top side of the heat press and the fabric at the bottom, ensuring that they go through the unit simultaneously. Doing so ensures that the printed ink on the transfer paper is fully printed into the fabric.
Step 3: Take the Transferred Fabric Roll to the Cutting and Sewing Department.

Once the graphics or image transfer is complete, take the fabric roll to the CNC fabric cutting machine and queue it up on the device. Add black dots on the transferred fabric roll around the print and a barcode to help the CNC machine know what size to cut the fabric. Doing so ensures that you get consistent quality cuts at all times. Once the fabric is cut, place it in its job bin with its job jacket and take it to the appropriate sewing station to be sewn. And there you have your printed sportswear.
Now that you've learned how to use it, it's time to know some basics about maintaining this printer.
When you have acquired this value for money printer, you need to maintain it to maximize its lifespan and enjoy its long-term benefits. Worried about how to go about it? Well, check out our tips to help you maintain this printer model below:

1. Understand How the MT-P1908A1 Dye Sublimation Printer Works
Before starting to print using your newly acquired MT-P1908A1 sublimation printer, first understand its dynamics and how it operates. It is imperative to know which button to press when and other factors surrounding its operation. Doing so ensures that you take care of your sublimation printer because your actions are informed prior.
Regardless of the technique used by your printer, ensure to regularly inspect the dye delivery, head speed, and nozzles. Monitor frequent hardware issues like banding, streaks, clogs, and paper curls to foster timely repairs.
2. Do Not Skip Annual Cleaning
Dust and grime accumulation is unquestionably the worst enemies of your MT-P1908A1 dye-sublimation printer. If you leave it uncleaned, you're putting it at an increased risk of creating blotchy, unclear, and blurry imprints. Such accumulations result in various hardware problems like jerky belt functioning and unsuccessful ink delivery.
Cleaning your MT-P1908A1 sublimation printer regularly facilitates seamless ink flow while keeping nozzle clogs away. Use low to medium-speed vacuum to remove dust from the conveyor belt, nozzle, and printhead. Cap the station's extensive cleaning to eliminate any ink residue.
3. Don't Let Your Printer Stay Idle
Run your MT-P1908A1 sublimation printer at least once per week. Doing so prevents it from losing its prime. If your MT-P1908A1 sublimation printer stays idle for three months, its lifespan is significantly affected. So, always keep it active.
4. Update the MT-P1908A1 Firmware Whenever Needed
Modern digital printers, including the MT-P1908A1, use a default user-navigation interface and firmware that often requires updates. Updating your printer's firmware helps you stop software errors that may affect the printer. This enhances the overall quality and consistency of the MT-P1908A1 sublimation printer's output.
Final Insights
Printing sportswear requires you to use a top-quality printing method and printer. Dye sublimation printing is the best way to print your sportswear. It allows the dye to be absorbed into the sportswear, forming part of it. It's inseparable and can withstand countless washes without fading or peeling off. The MT-P1908A1 apparel printing machine lets you print premium-quality sportswear thanks to its advanced technologies and Epson I3200 printheads.
Contact us today for all your dye-sublimation printer needs. We help you equip your printing business with the appropriate tools you need to succeed in the modern world.